German Shepherd Puppies For Sale
Quality German Shepherd Breeds
Our German shepherd puppies come with health records, sets of vaccinations from licensed veterinarians, microchips, dewormed 4 AKC registration & warranty. We only breed and import German Shepherds from the top bloodlines available in Germany and follow the requirements of the top German Shepherd organizations in the world. All of our Dogs have DNA testing done so that you may verify our puppies come from the pedigree we advertise, and have hips , elbows , and temperament tested. And mother and father are DM-Free.
Healthy German Shepherd Puppies
If you're looking for the best in German shepherd puppies, the first thing is their health, well balanced and good temperament with very good prey extraordinaire genetics, coming from the best VA champion and warranties on the puppies. You can contact us as we are dedicated to just the best, it takes a lot of experience and years to obtain this knowledge and dedication to achieve the very best puppies.
Our puppies & dogs are guaranteed to have a sound temperament, safe nature, stable nerves, highly intelligent, extreme endurance ability, powerful, strong, confident, self-assured character, and "healthy" pedigrees. We back it up with a service that supports our character and our integrity.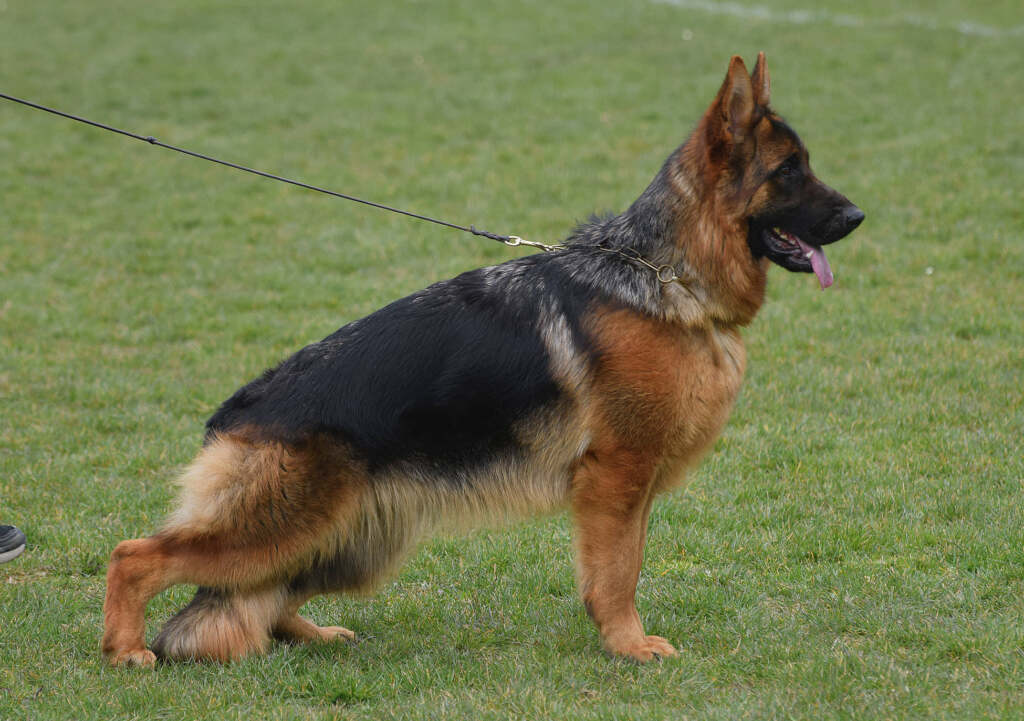 ALBA VOM NAISSHOF & Aaron vom Holtkämper Hof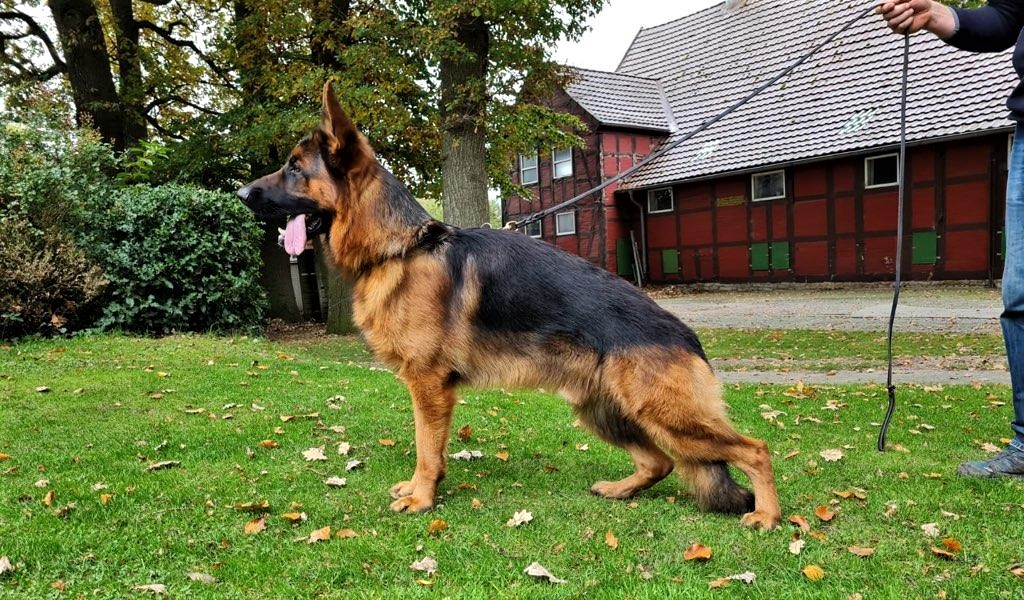 We are excited for the new litter. Please contact to reserve your selection position ASAP! Our excellent selection of German shepherd pups go quickly.
Every breeder has their own opinion about when the best time to let their puppies go to their new homes. Some go earlier and others go later. However, the general rule of thumb is that puppies should go to their new homes in the 8-week-old age range.
We also offer dog boarding in Orlando for all of our former puppies as an additional service to our buyers.
National & International German Shepherd Puppies
Even though we are located in Orlando, FL, and offer our German Shepherd puppies for sale locally, we also sell both nationally and internationally, including to the Caribbean, Dominican Republic, Puerto Rico, Saint Thomas, and throughout South America.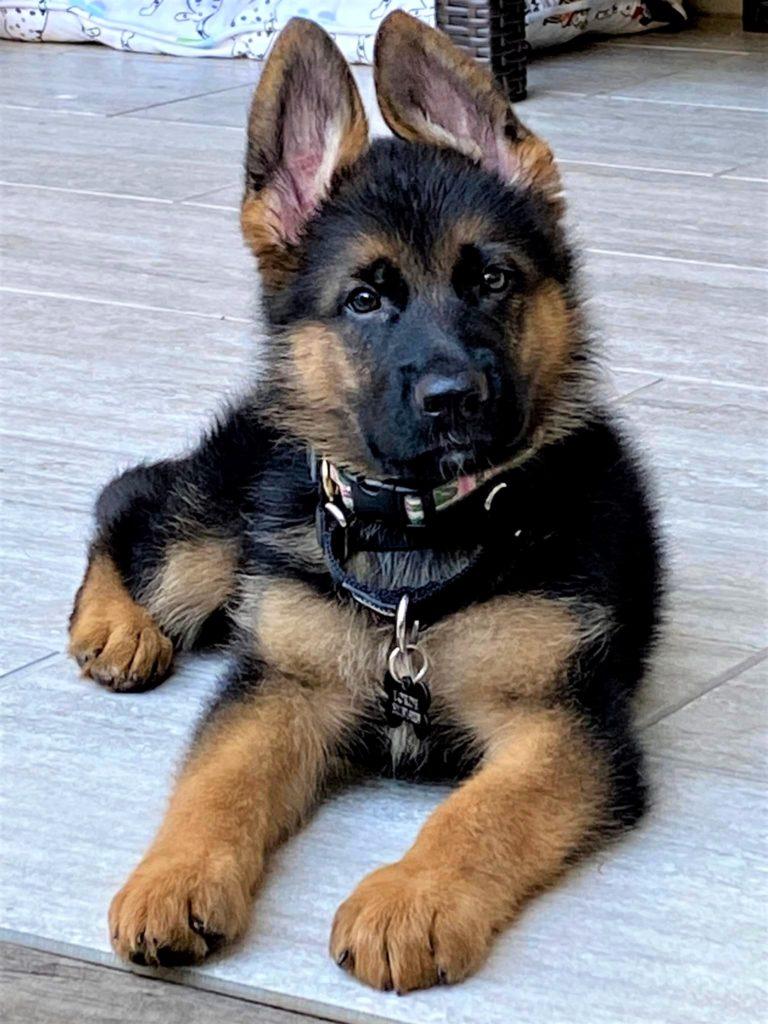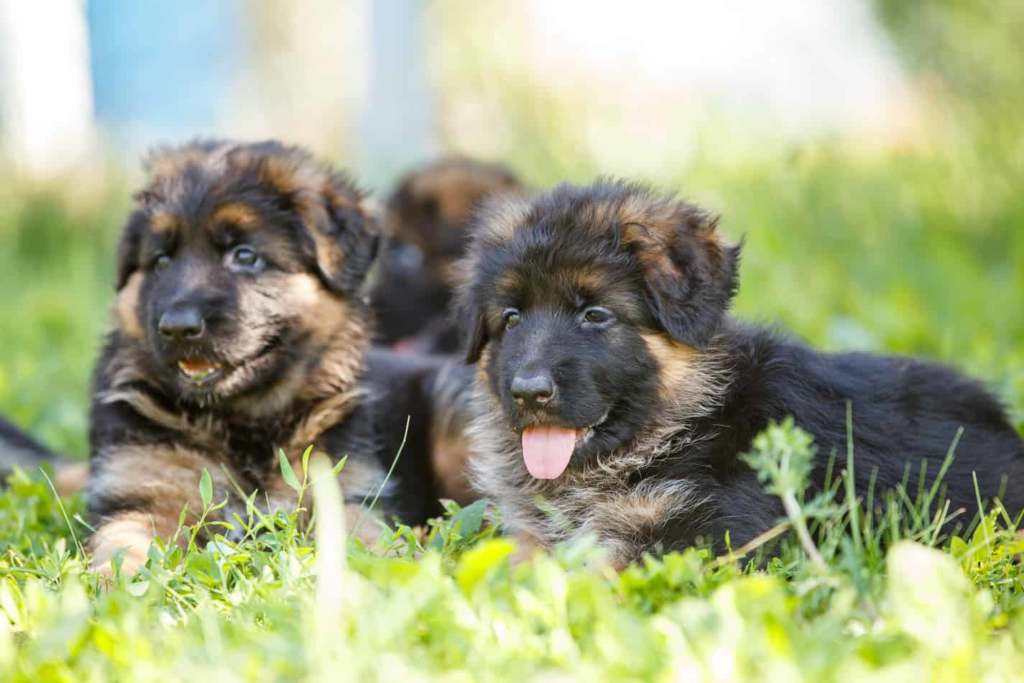 Good Temperament
When you purchase from us you can be assured of the highest quality and good temperament.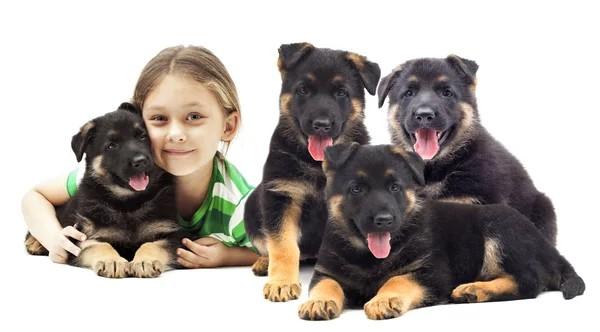 Top Quality GSD
We are very proud of our males and females that produce our top quality puppies . Our dogs are from 100 % German bloodlines. We breed black and red German Shepherd puppies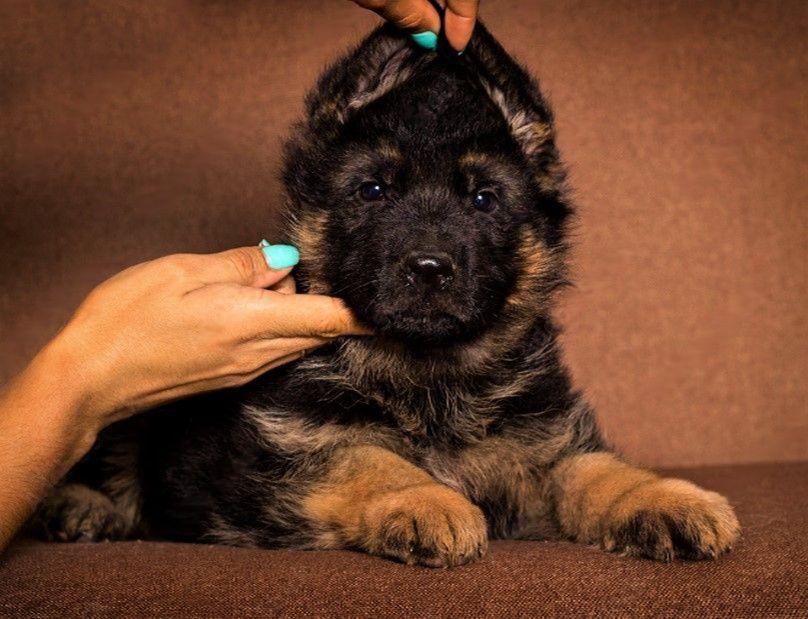 German Shepherd puppy
Great care is taken in the selection of the male and female to insure the best German Shepherd Puppy for you.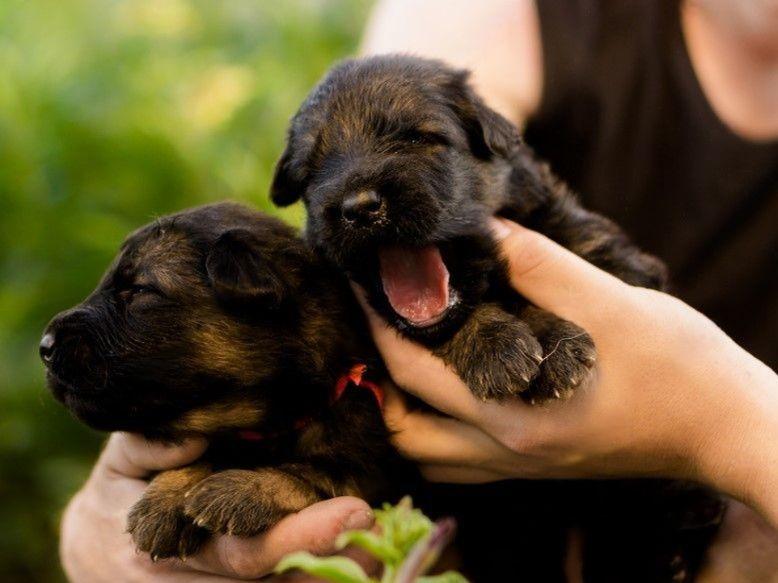 The perfect family pet
Our mission is to provide the perfect family pet by breeding loving, healthy, intelligent, and beautiful German shepherd puppies.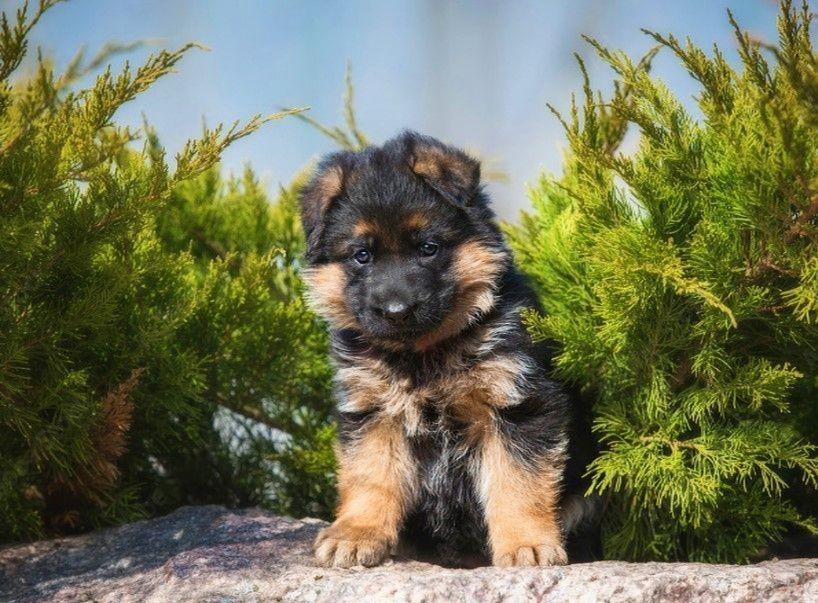 All our puppies are raised naturally with our other well balanced dogs and with a lot of human interaction and handling.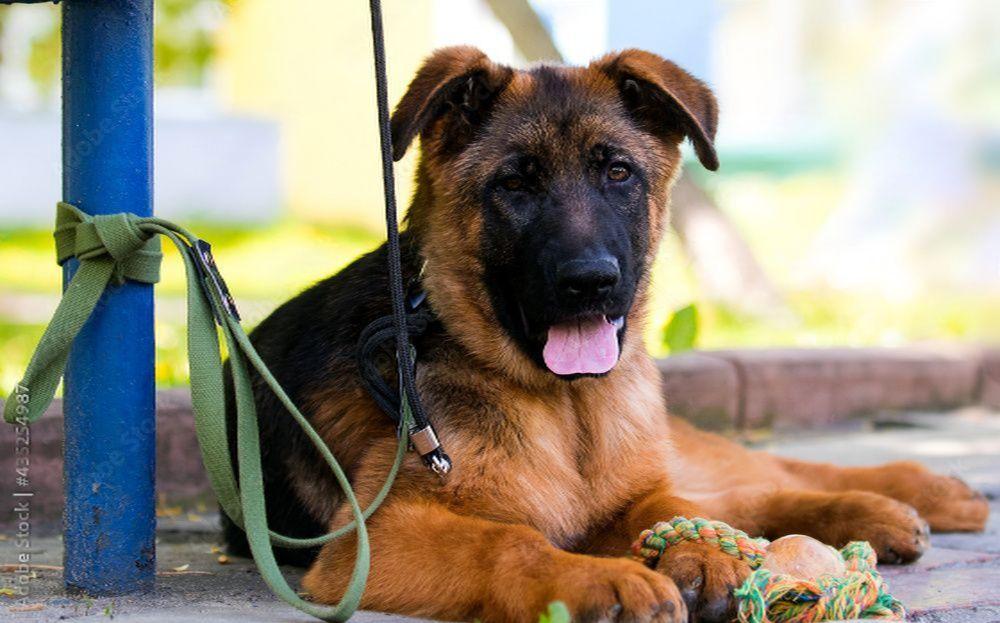 We help each family select the right puppy for their lifestyle, while keeping the individual needs of each puppy in mind as well.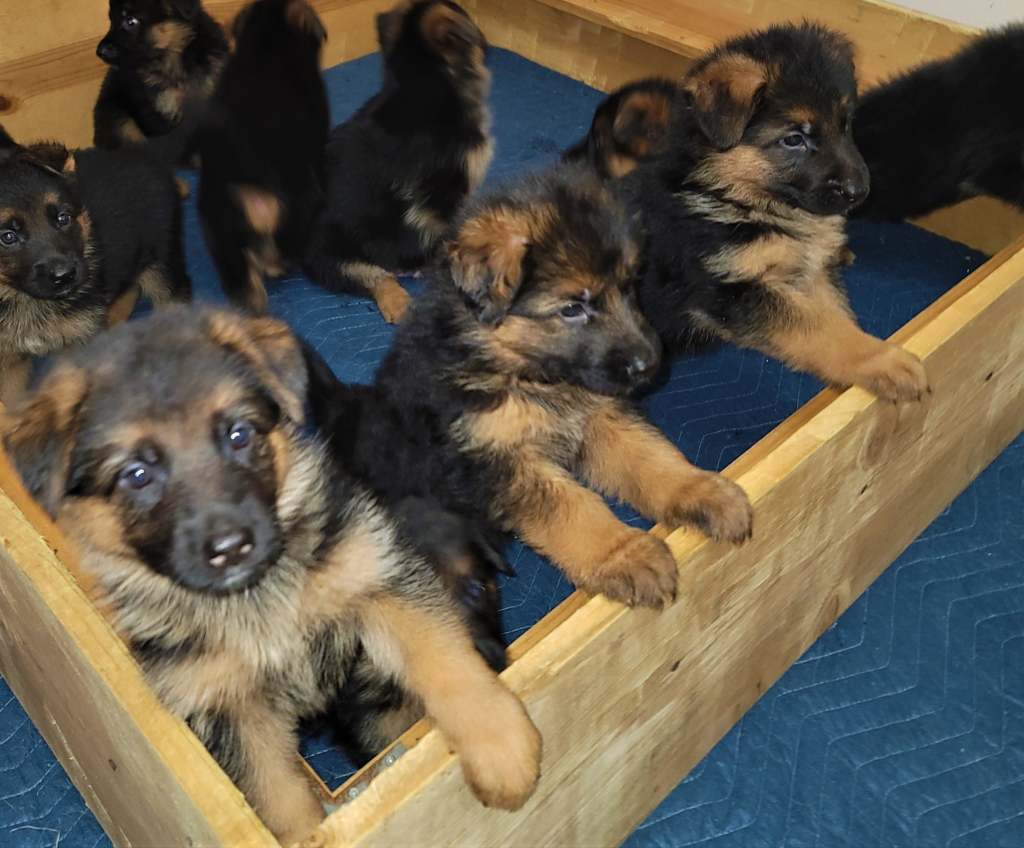 Our babies receive round the clock care from birth until they join their new family at 8 weeks. They are loved on from their first day of life.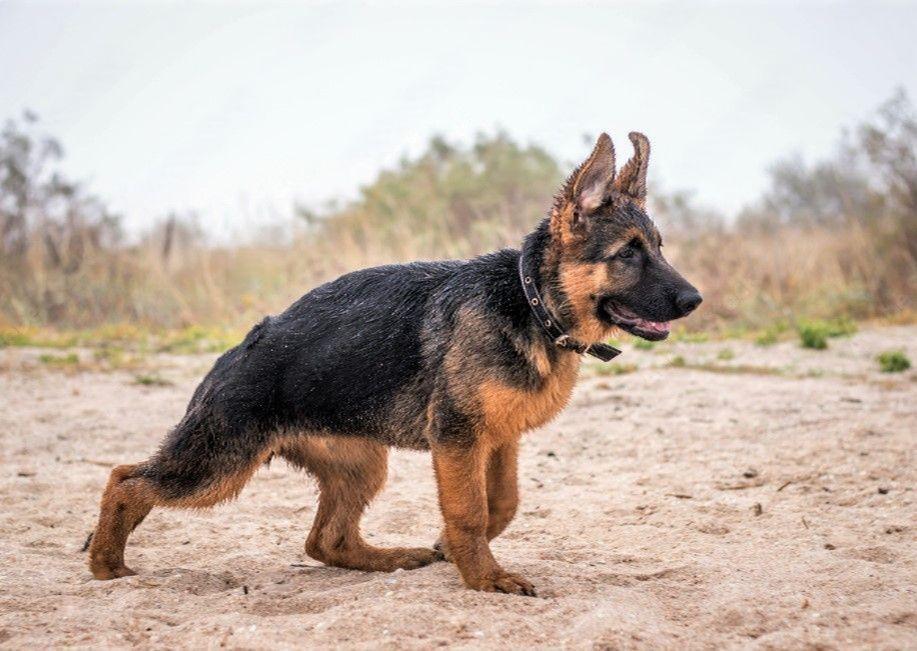 You can feel at peace knowing that your puppy will come to your home with a head start in socialization as well as having all its first shots, vet visits, and a ton of love.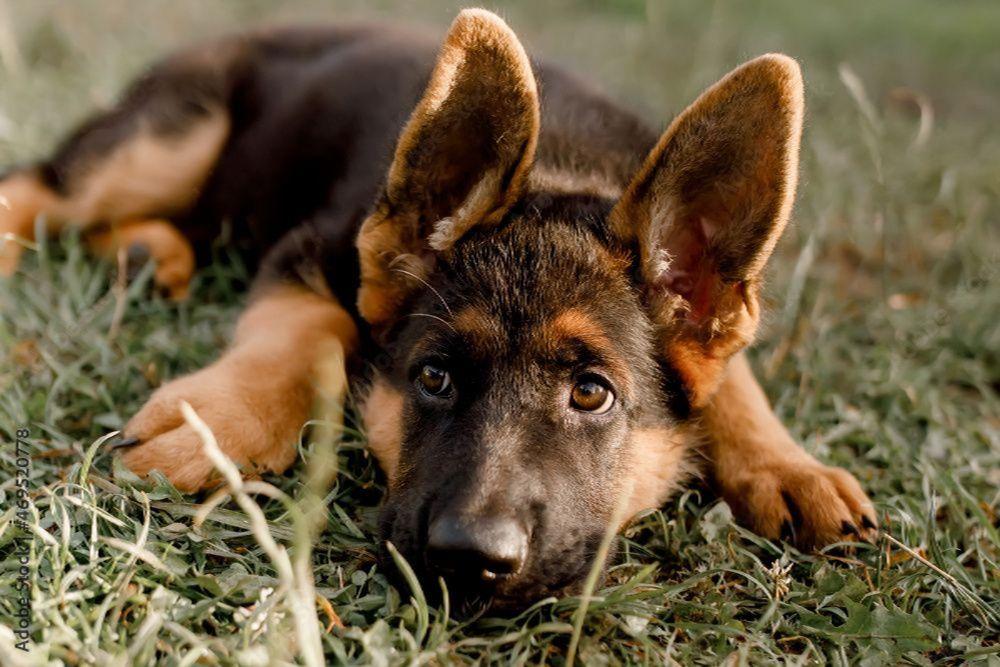 Each individual puppy has their own unique personality which allow us to match them with the right family.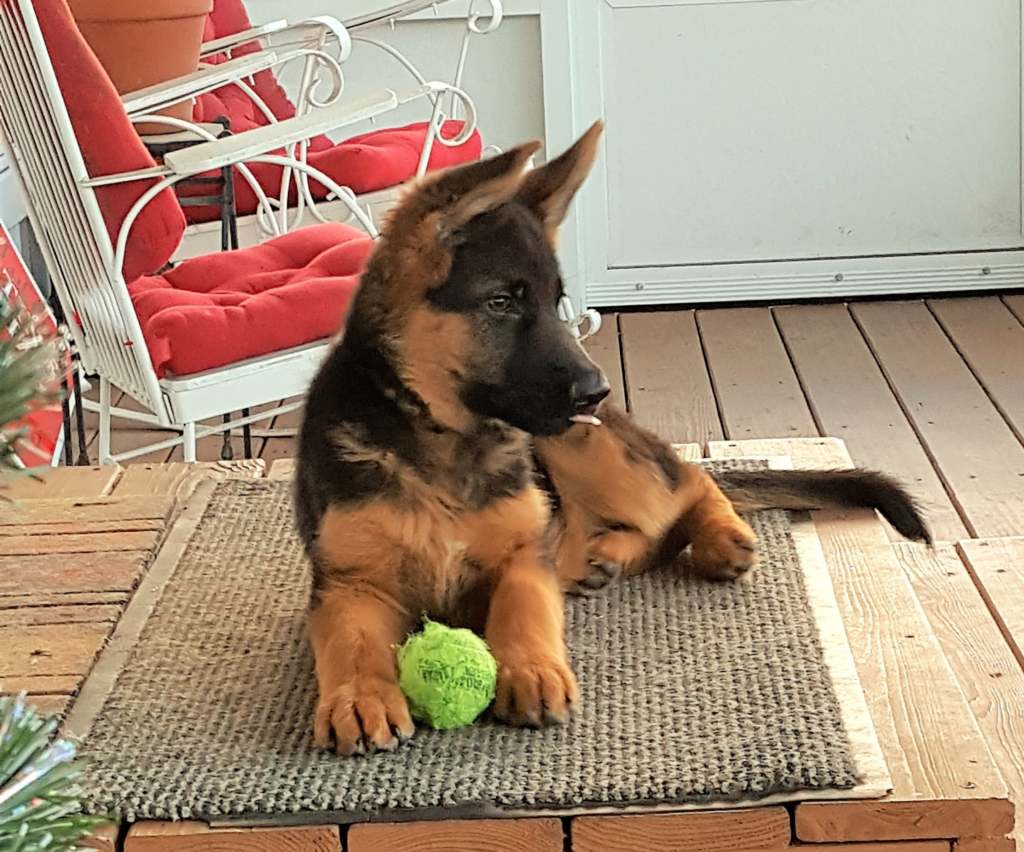 All of our puppies are A.K.C. registered and raised with lots of love in our own home.