Testimonials – German Shepherd Breeder
See what our satisfied customers are saying about our AKC German Shepherd puppies in Orlando, FL.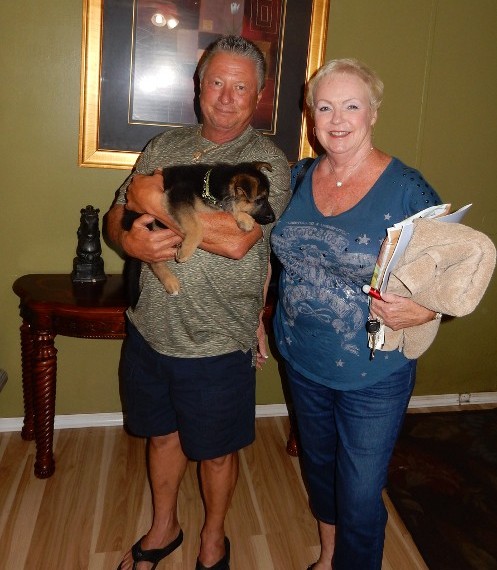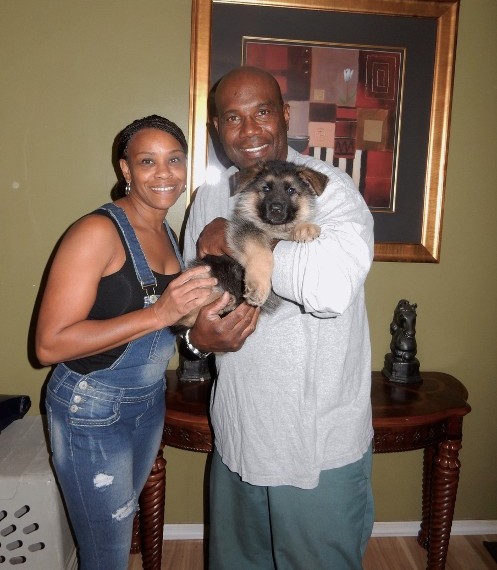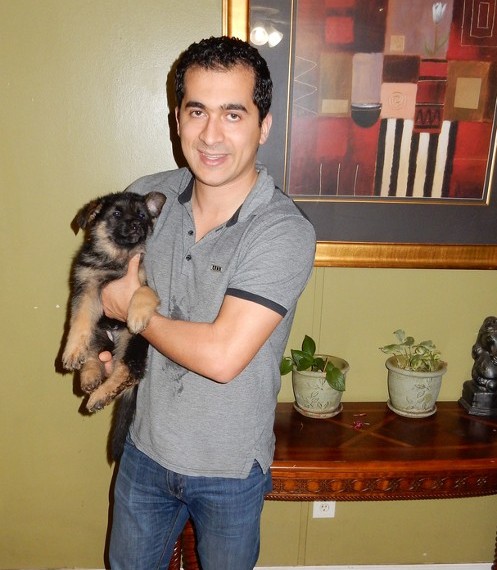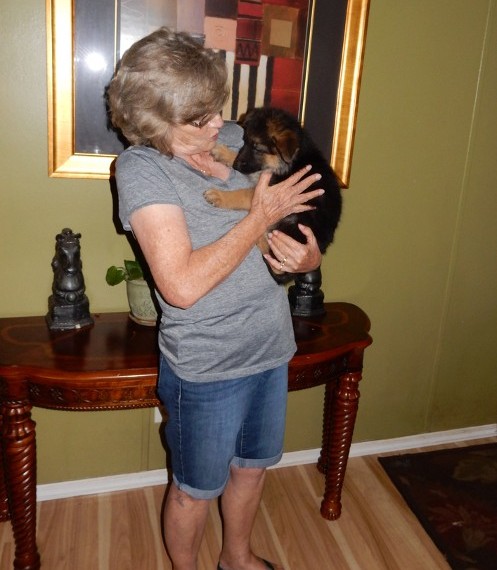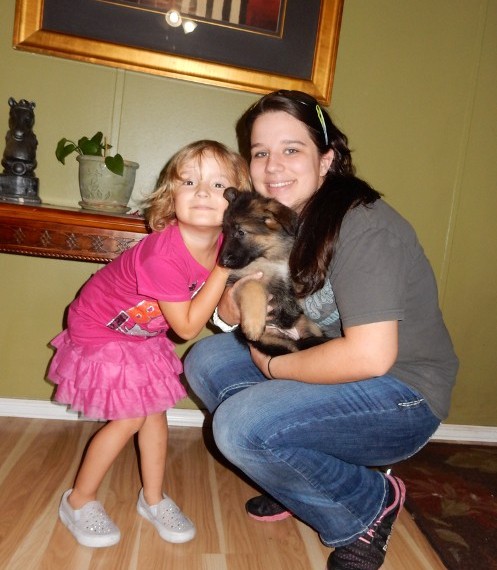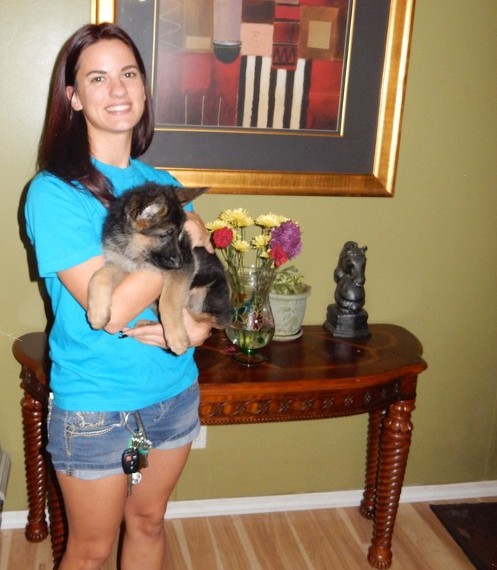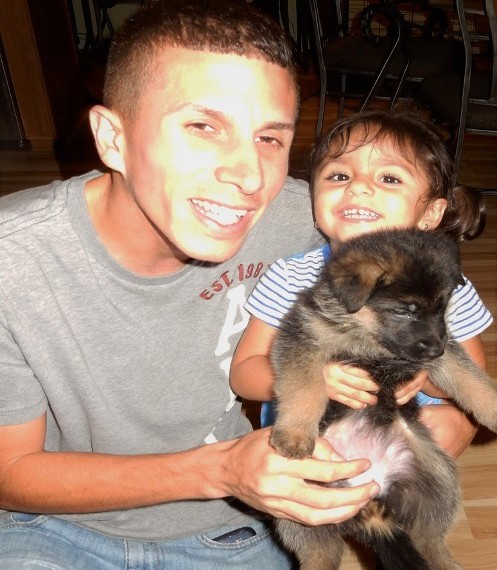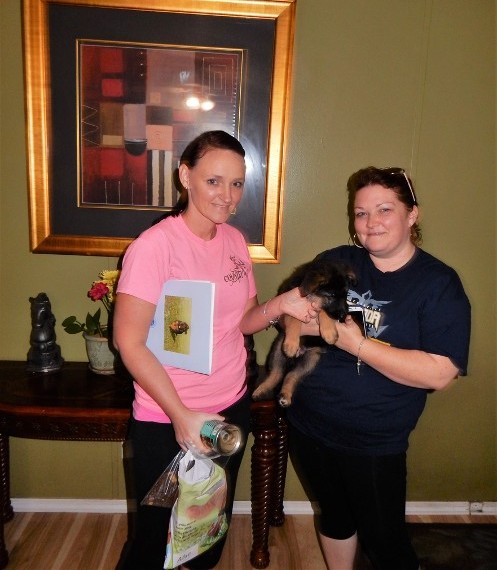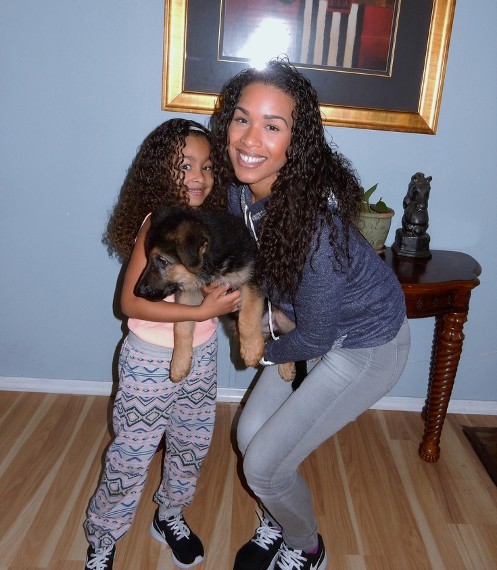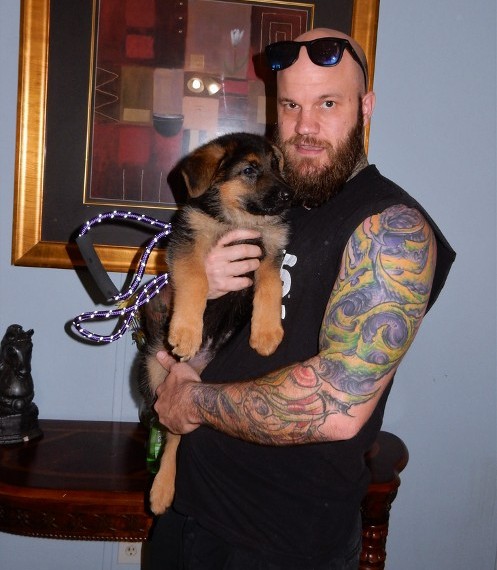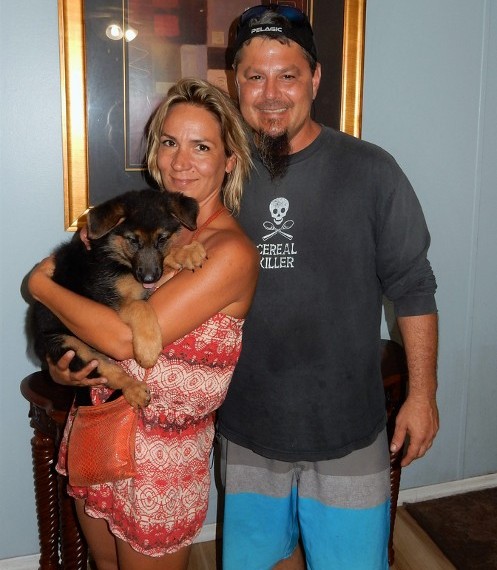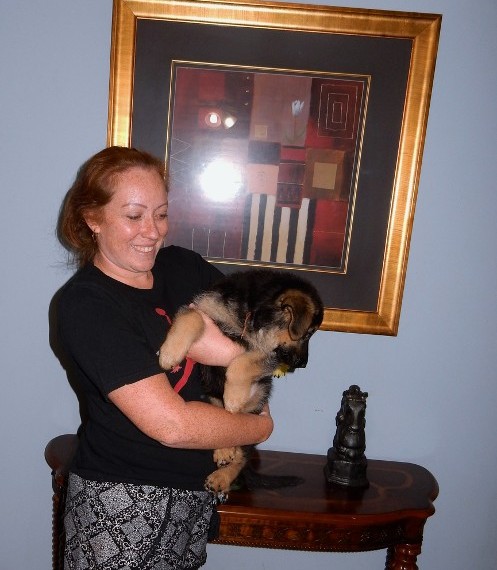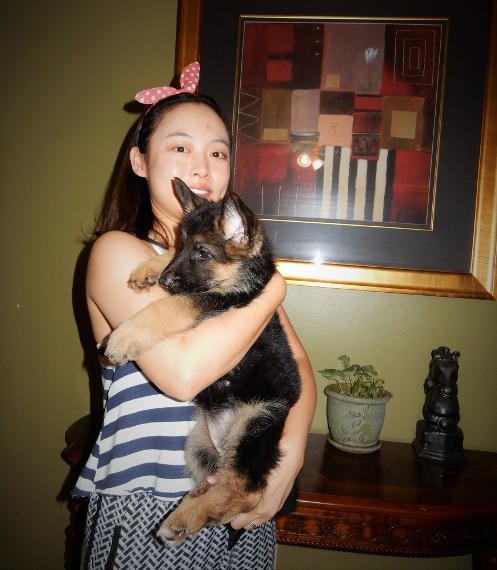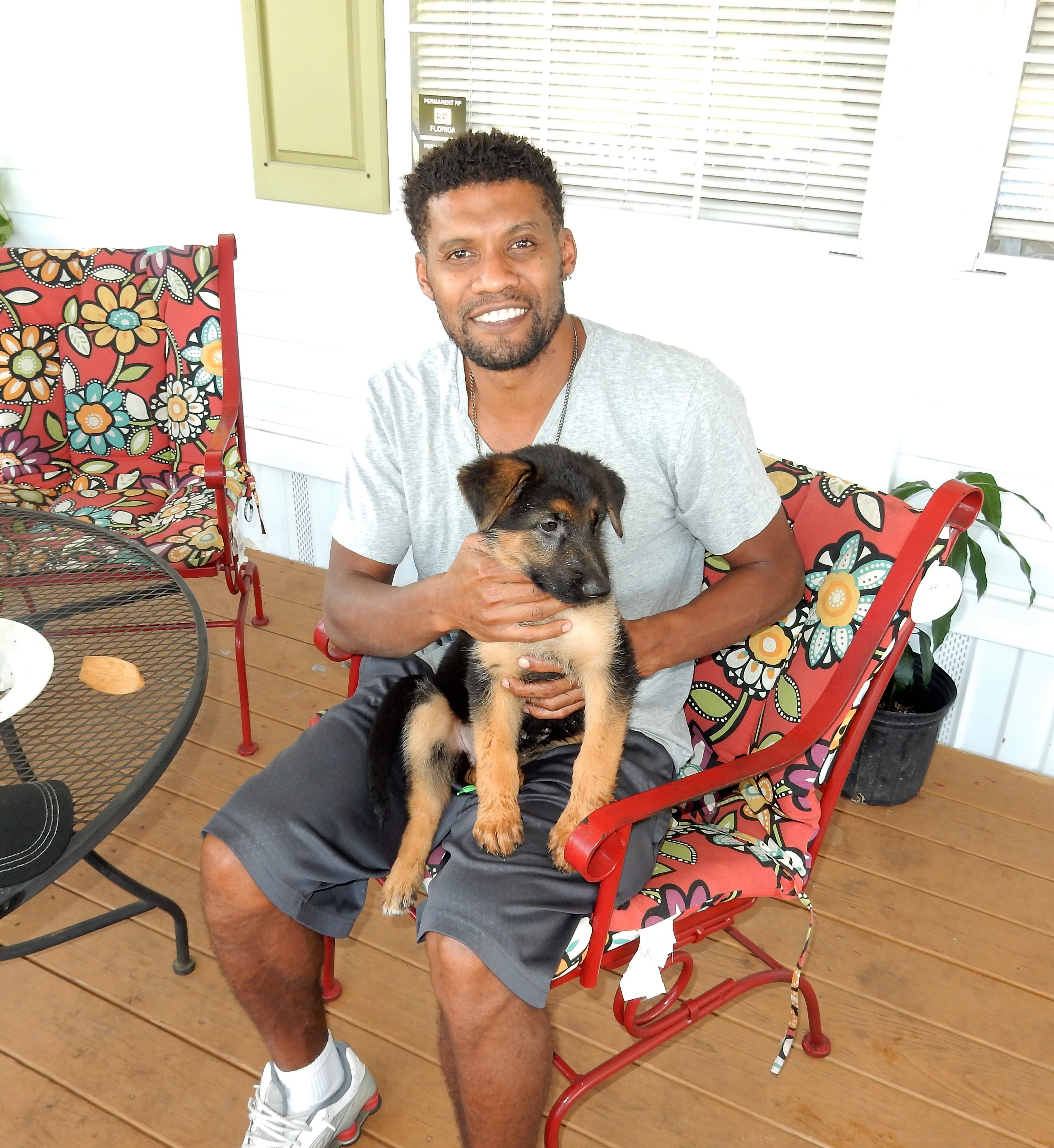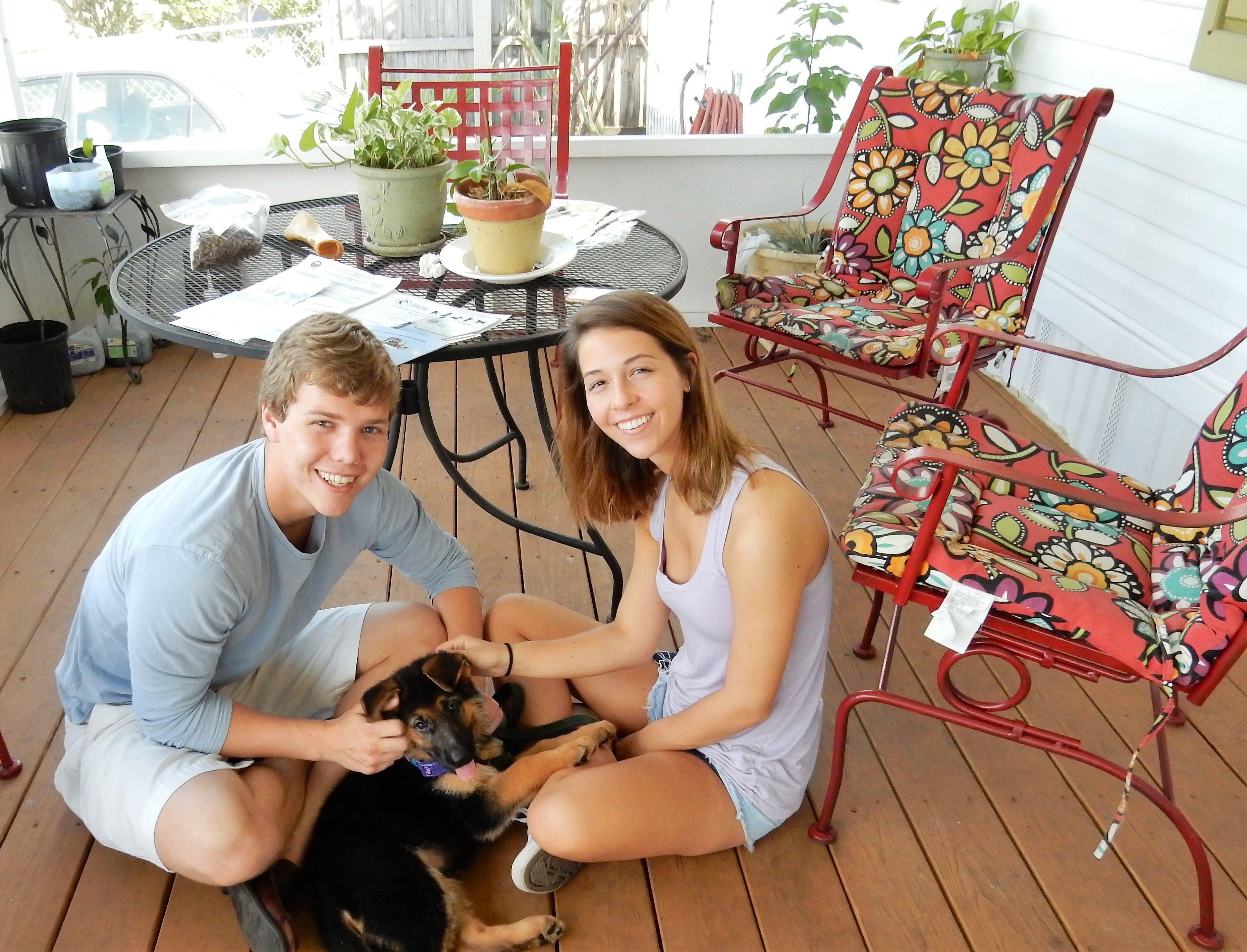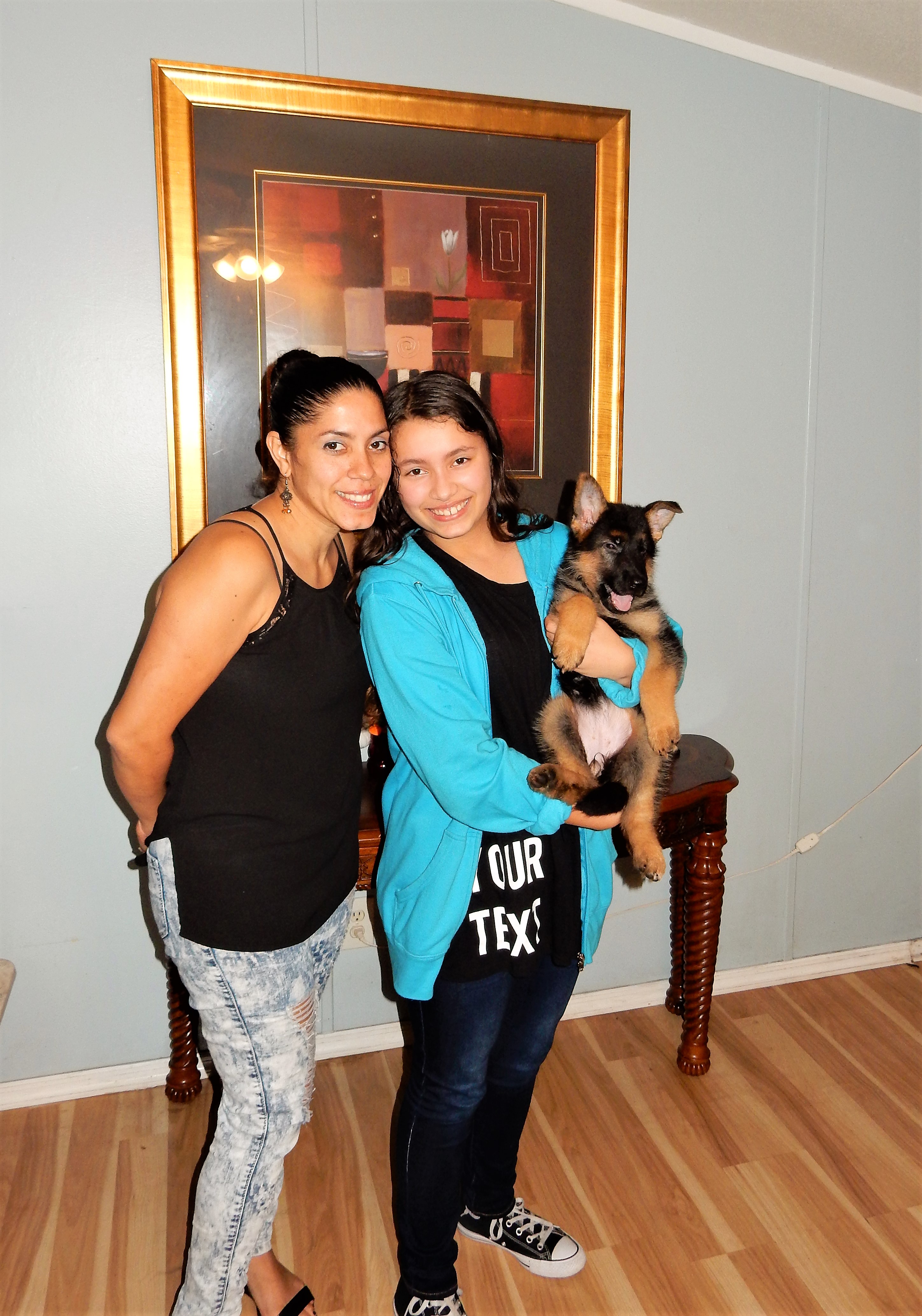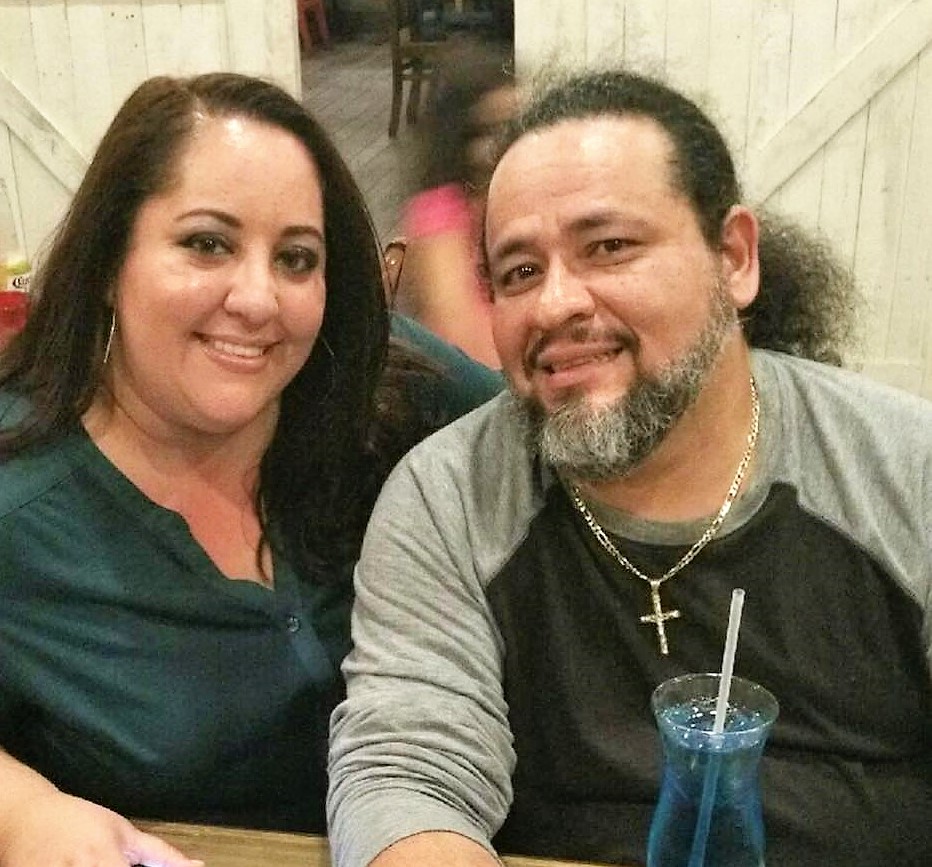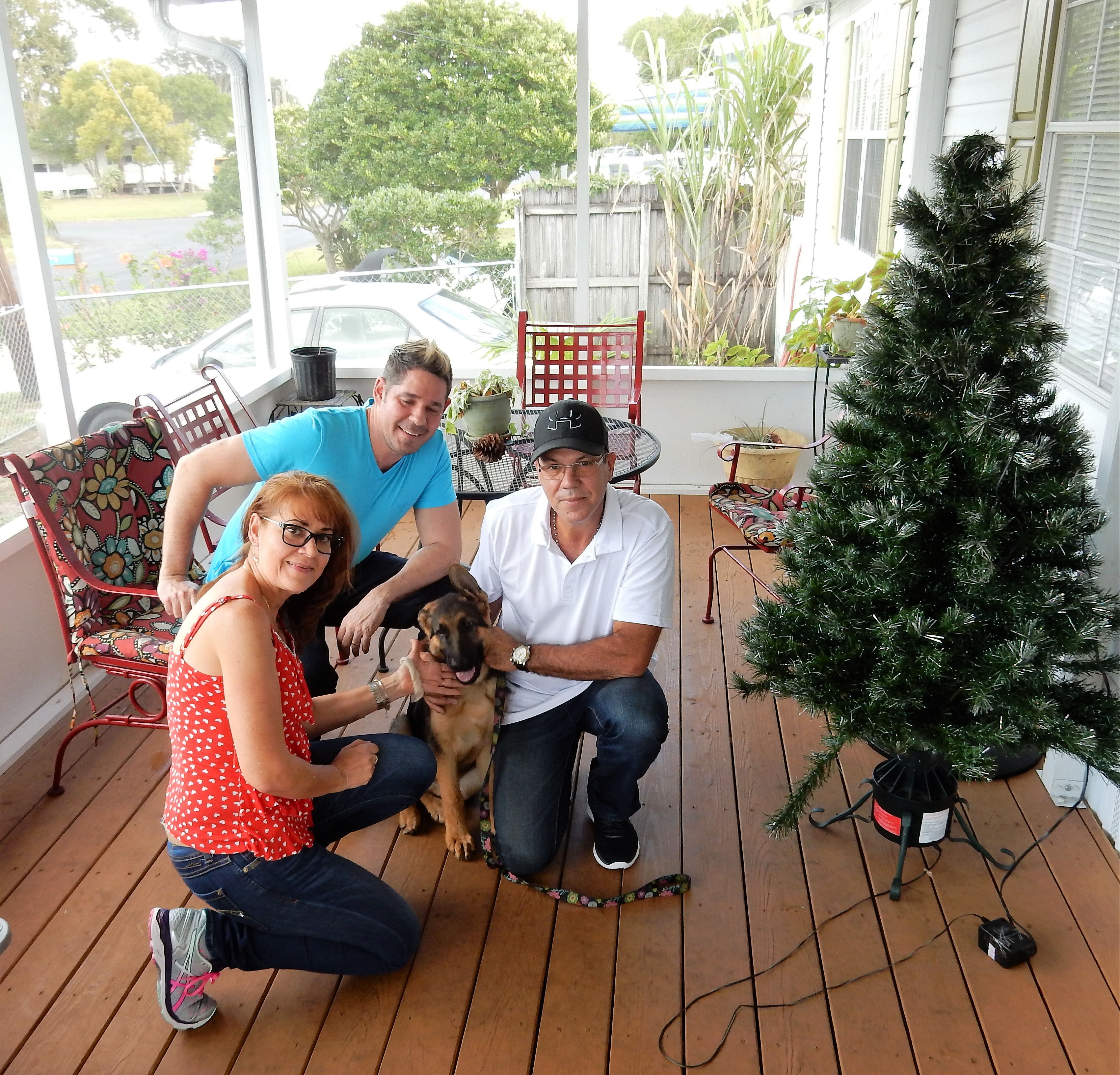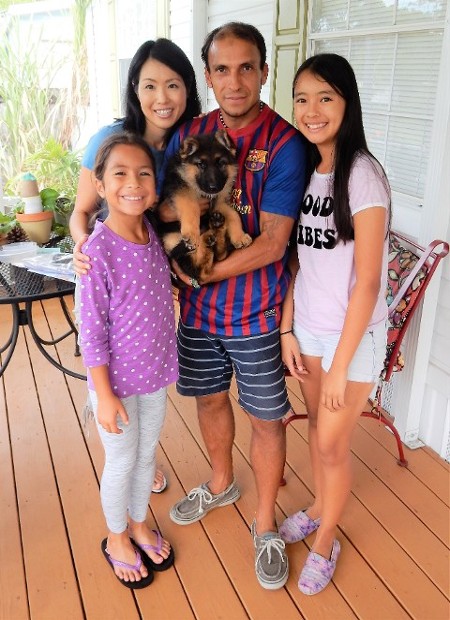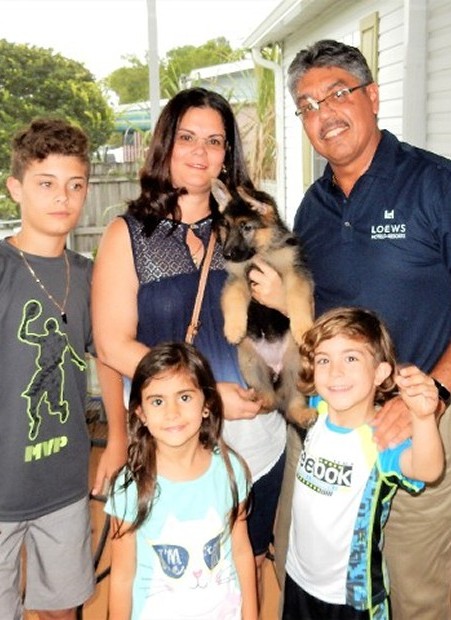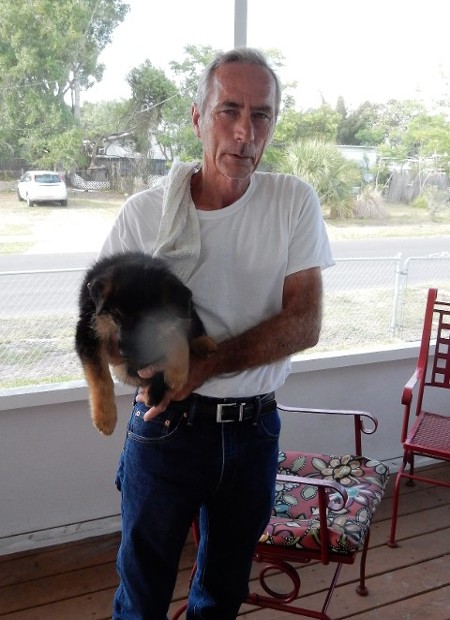 Beyond supplying German Shepherd puppies, Florida German Shepherd Puppies in Orlando, Florida, is available for ongoing support.
Read testimonials from past customers.
"Absolutely wonderful people. From start to finish, a very professional, caring, and thorough people. I felt comfortable as soon as I started talking with Javier, and later on, his wife Martha. Thank you so much for all the valuable information. We will take great care of Hazel."
– Olga Medina
"We have traveled from Curacao to visit Mr. Javier for the personal meeting and meeting Rocky our K9. Excellent description on how to take care of the dog and things to watch out for when bringing up a dog. Dogs are treated like family members. Great experience."
– Leonardo De Abreu Ladeira
"The puppies are so well taken care of since they are treated like part of the family until they find their permanent home. They puppies are beautiful, fluffy, and just simply adorable!! The owners of the company have a deep love for German Shepherds and they too have their own German Shepherds dogs. Nothing beats owning a pet that comes from a Mommy who is well-nourished and loved by their breeders!!"
– Jessica
"The service and the way they treat these puppies is phenomenal. The moment I met these breeders we instantly connected and they provided me not only with a healthy smart beautiful dog but with my bestest friend. Thank you guys I will def recommend you to anyone and everyone." – Gabi E.
"I have had my beautiful GSD for 4 months soon to start training this Sunday. I have to say the dedication and effort they put into the care of these beautiful dogs is incredible. I would definitely recommend them for anyone that want a good…More." – Jonathan Ruiz
"Great k9 puppies akc registered, certificates, it's comes from a lineage of pure k9 German Shepherd, good price. Best place to buy a puppy. They treat you like family." – Nef C.
"Great puppy very smart very healthy and all Document akc registered, health certificate. Great price I will recommend to any one Best place to buy a puppies thank you." – Esteban O.
"Our family would recommend k9 Puppies Deal to anyone wanting a new puppy and who wants to receive great customer service. Our experience was wonderful and we dearly love our new addition to our family! Thanks for your services – you did an…More." – Daniel L.
"Beautiful K9 Puppies, Well taken care, Healthy, Certificate, Great Price!!! People treat you well and with knowledge, I recommend it." – Rixy C.
"I wanted to thank you k9 puppies deal for the best dog I ever got. My family and I are very happy with the dog because it's very healthy and a good family dog. If anyone wants a good healthy dog and great customer service then buy a dog from k9 puppies deal." – Stephanie F.
"Thank you Javier for having such great dogs and being very professional!" – Jose D.
"This is our beautiful KC at six months. She is the best German Shepherd we've ever had! She is so happy and so easily trained and just a joy to us! Thanks for a wonderful puppy." – Debbe C.
"We are very happy with Luna She is so smart and well behave Luna gentle with the baby we love her thank you." – Hong L.
"Very helpful and knowledgeable about the dogs. You get all the information needed up front and you know the puppies will be in good hands for those first 8 weeks. I would highly recommend Javier for those looking for a German with a good temperament." – Charlie C.
"Great overall experience! Very knowledgeable and helpful during the process. Dogs are top quality! 5 star rating well earned." – Elizabeth S.
"They made me and my fiancé feel like family not like customers. We sat down and spoke for hours after seeing the beautiful bloodline of German Shepherds they have. 10 out of 10!" – Rodney P.
"Very knowledgeable and respectable breeder. Feeds the best food (Orijen) and doesn't cut any corners when it come to the nutrition and health of the parent dogs and puppies." – Brandon G.
"Absolutely wonderful experience with these breeders. They truly care and put all their heart into the puppy you will get. They came highly recommend to us and we will be sending anyone we know.
The puppies come registered, micro chipped and with vet check and health certificates. These folks treat their pups like family pets.
The dogs themselves are gorgeous and perfectly essential German shepherd personalities. Calm, confident, intelligent and lovably affectionate with the high intelligence you expect." – Daniel Mckay
"We received such a beautiful puppy.  They are very informative and well educated about puppy. They can answer any questions you may have. Thank you so much!!!" – Eriko Ramirez
"I located this Breeder on Google search and spoke to them by telephone. My GSD was born in Germany and I wanted to breed her with another GSD that was also imported from Germany. I found this breeder to be honest and above board in all of our conversations and am most impressed with their knowledge of the breed. They treated my girl like their very own and helped me through this entire process. The puppies were due on 5/26/17 but when I spoke to them on the telephone, they correctly predicted they'd be here on the 23rd or 24th. At exactly midnight on the 22nd Elsa went into labor! We have 9 beautiful puppies all due to the exacting information, encouragement and tips from this breeder. I have called them on numerous occasions and they have given me the support and everything I needed to be prepared for our first litter.
I not only will use their services again without hesitation, but I highly recommend this breeder. You can rest assured you will get the quality information and support before, during and after the litter is born. We were treated like family and made to feel very confident about the entire process.
My family and I are most grateful to this breeder and look forward to a continued relationship." – Sherry Jenkins
"First dog for our family. It has been a wonderful experience for us victor and Martha have helped us a lot with the whole process. We're really happy with our pet Moon. Thanks Victor and Martha" – Daniel Ramirez
"I wasn't expecting to fall in love with a puppy at first sight but after seeing these, beautiful well taken care of, GSD puppies I knew I just had to have one. I got my dog Hero Because I wanted a guard dog for my house. He is extremely…More." – Karina D.